Why LEARN PERMANENT MAKEUP AT OUR SCHOOL in miami?
Microblading Miami School has Permanent Makeup training courses that are 1 and 2 intensive workshops. This PMU classes are designed to teach you microblading and/or powder brows most popular permanent makeup techniques. This Permanent Makeup classes are perfect for working artists or beginners who want to skip past the basics or for new artists who want to learn the fundamentals. The classes are taught by Carolina, whom is a world renowned Permanent Makeup artist/trainer in Miami and Award winner in 2021 semi final Permanent Makeup worldwide competition in Machine Hairstrokes category. Carolina is a pioneer of the unique hand device "microstroking technique". You will leave her classes with the full knowledge of Permanent Makeup techniques and you be eager to make up to $30,000 a month from paying clients.
OUR PERMANENT MAKEUP PROCESS
Eyebrow transformations take 2 hours and last up to 2 years. Wake up every morning to perfect, smudge-free eyebrows.
1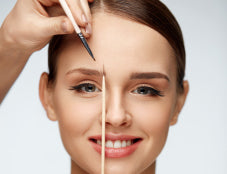 Step 1: We Interview You
We interview you for a sense of your makeup routine, taste, and lifestyle.
2
Step 2: We Draw Your Best Brow
We draw a perfect brow so you don't have to.
3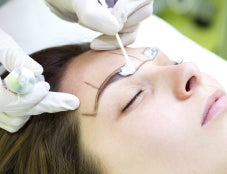 Step 3: We Numb Your Brows
Permanent Makeup is painless for most!
4
Step 4: Microblading Begins
Each line is hand-drawn by one of our artists.
5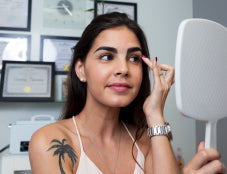 Step 5: We Reveal Your New Brows
We wipe away the excess ink so you can see your new bladed brows.
6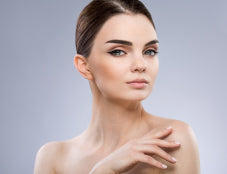 Step 6: Say Goodbye To Drawing Your Eyebrows In The Morning!
It's time to wake up to flawless eyebrows.
PERMANENT MAKEUP INSTRUCTOR - CAROLINA TINCOVAN
When you combine a lifetime of artistic talent, over a decade of hands on experience, and an unwavering dedication to doing passionate work You get Carolina Tincovan - founder of Microblading Miami and one of the most recognized Permanent Makeup artists in the industry.
Carolina is a world renowned Permanent Makeup artist/trainer and pioneer of the unique hand device microstroking technique. Her attention to detail and precise hairline stroke placement method achieves the most realistic eyebrow tattoos in the world. She has trained with pioneers of microblading like Lindsey Ta, winner of 1st place at The World of Microblading Championship in January 2016, world-renowned Microblading artist David Zhang of David Brow Art, Rusen Donmez of Dutch Art Avenue and many others world renowned masters.
Permanent Makeup has been pioneered over the last decade by Carolina to help women boost their confidence and self-esteem creating perfect, natural-looking eyebrows.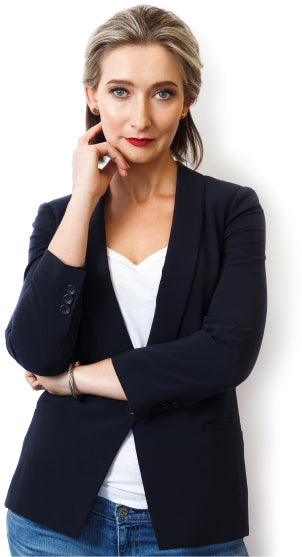 Microblading Class and Service Reviews/Testimonials
Carolina thoroughly explained every step of the procedure, from what she was using to what she was doing. Carolina was so patient with my indecisiveness & offered very useful advise during the whole procedure. 'll be ready when I find the right shop to do my microblading here in miami.

Wendy R - Hallandale Beach
When I first went to her I was a nervous wreck. She made me feel very comfortable, she talked me through the whole process... I walked in with no eyebrows and walked out stunning.. she brought the little bit of eyebrows I had to life... she's amazing.

Sara M. - Miami Beach
Just took the microblading class over the weekend with Carolina and I must say this was something I've been wanting to do since I had mine done. Carolina your are THE BEST MICROBLADING TEACH IN MIAMI. Yes! I have my certificate.

Crystal M. - Miami Beach
So I was quite apprehensive about spending so much money on my brows but finally decided to just go with it and see what happens. Let me say, the price is high but TOTALLY WORTH EVERY PENNY!!! The confidence you gain, how much prettier you feel, NOT HAVING TO TOUCH YOUR BROWS when doing your makeup! All of it, is sooo worth it. Carolina was incredible. She has a great eye- you feel a little unsure with the marker application at first but TRUST HER! The process itself is painless and she explains the healing so you know what to expect (which I really appreciated bc I think I would've freaked out had she not told me). I would HIGHLY RECOMMEND and WOULD NOT HESITATE to repeat this decision!!! Absolutely IN LOVE with my new brows  and wake up every day smiling at them in the mirror when I compare old pictures. Take the plunge and just do it! You will not regret it, I can promise you that!

Lindsey P - Kennesaw, GA